If you love children, you might have noticed that you got to learn so many things from them. Children learn everything faster than adults, but they also teach us some important success lessons. If you don't know, I am a proud father of Foram Rathod, my 3-year-old lovely daughter. Foram is very stubborn and naughty but she is very clever, enthusiastic and eager to learn everything like other children. I learned a few simple things from her which contributed a lot to my success:
1. Be Honest
The first and most important thing to learn from kids is honesty. Kids don't lie and never hide things. Honesty builds trust among your customers, and people will be more willing to work with you. Dishonesty will earn you some profit temporarily, but in the long run you are going to make a big loss, wrong things don't not go for long.
2. Don't Hide Your Feelings
Children are almost never silent. Being a girl, Foram is emotional and never hides her feelings. Expressing your feelings helps you banish your fears and improve your relations with people. It's also healthy for you and frees you from burdens. Also, it will inspire others and make it easy for them to do the same with you!
3. Learn that Each Small Thing is Important
It's the small things that count, and all big things are made of many small things. Small things are important for children. Often Foram notices lots of things I could never think of. Danny Wallace said right, "Sometimes the little opportunities that fly at us each day can have the biggest impact."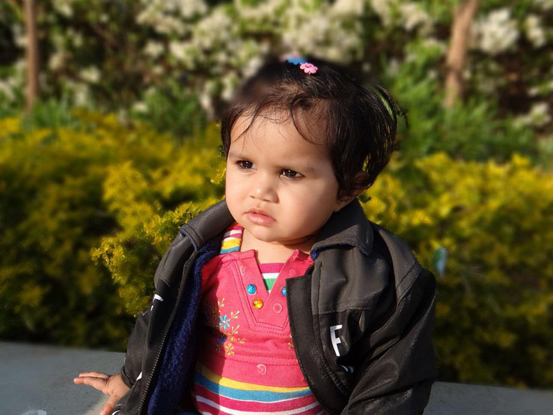 4. Don't Give Up
Being stubborn like children is one of the most essential success tips given by successful people. If you're not stubborn, you'll give up too soon. The number one reason you don't get what you want is because you are not stubborn. Perseverance, along with adaptability, is a very important skill I have learned from Foram.
5. Forget and Forgive Quickly
Someone has rightly said, "Write your sad times on sand, and your good times on a stone." Often memories make you sad, angry, embarassed or frightened. It will stop you from trying out new adventures. If you notice children, they quickly forget past and move on happily as soon as they find a substitute. This practice will also save you from being mad.
6. Ask Questions
Why, what, when, where and who? Questioning everything has many benefits in everyday situation. Ever since Foram learned to talk, she keeps asking me or her mom about every single little thing that comes to her mind! That ever-ending curiosity helps you progress in knowledge. Asking questions develops your creativity and critical thinking skills, and also helps you advance in your field and make better decisions.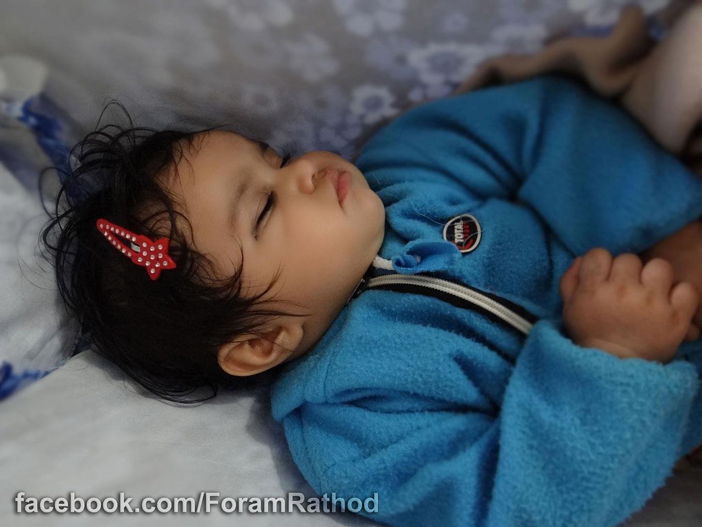 7. Get Inspired from Others
Motivation is core of all actions. Children learn by imitating their parents and other children. All of us also try to follow our role model who keeps inspiring us be it an athlete, a scientist, an entrepreneur, a leader or an actor!
8. Do Things Creatively, Your Way
Children are naturally creative and they do things their own way and Foram is very creative! Creativity is never taught but it can be certainly developed. The best way to develop creativity is, to choose one area and become an expert in it. And you won't be able to make it if you don't make time for it: Creativity is all about finding new ways of doing things.
9. Smile, Laugh, Live Happy!
Success is not the key to happiness, but happiness is the key to success! Positive approach helps you reduce stress, improve health and increase your efficiency in anything you do. One of the core fundalementals taught in personality development is positive thinking. So don't spend your life waiting for a storm and enjoy the sunshine, as Morris West said.
10. Learn New Things Quickly
Babies and young children learn new things very fast. You will not be successful if you are not adaptable to new things and changes. You might have noticed that today's market and business landscape changes faster, everyday. If you are not willing to accept changes and learn things, you will go the way of dinosaurs.
Conclusion
Well I do not believe in luck at all, but many people say, my daughter has proved to be 'lucky' for me. Ever since she is born, I have been achieving more success in my life. What do you think? Did you learn anything from your child?
Photos: Some of Memorable Moments with Foram!