1. Samsung Galaxy Note smartphone:
Apple's iPhone 5 is going to face some stiff competition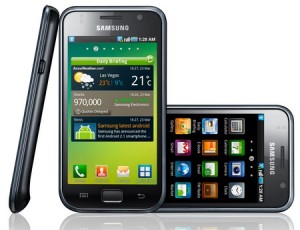 from Samsung's latest smartphone, the Galaxy Note.
Massive 13.5cm (5.3-inch) display – the biggest of any smartphone so far – with a WXGA resolution of 1,200 x 800 pixels. Other impressive goodies include a 1.5GHz dual-core processor running Android 2.3 Gingerbread, front- and rear-facing cameras, the second of which has a resolution of 8MP and can be used to record 1080p high definition video.

2. Samsung Series 9 Laptops:
We may consider this as an ultra-portable laptop.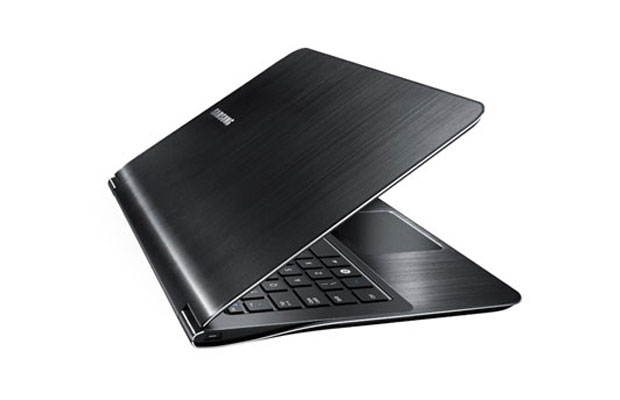 CNET called it the best-looking PC laptop on the market today. It has Intel's latest processor, a quick solid state hard drive, and an excellent display. The 13-inch Series 9 is just a tiny bit slimmer at .64 inches, and a few feathers lighter at 2.89 pounds.
Specifications: Intel Core i5 Processor, 128 GB SSD, Intel HD Graphics 3000.
3. Apple iPhone 4S: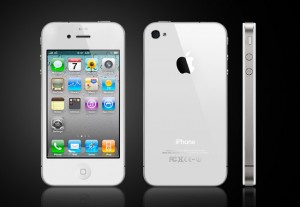 The iPhone 4S isn't the king of cell phones, but it's part of the royal family nonetheless. Even without 4G and a giant screen, this phone's smart voice assistant, Siri, the benefits of iOS 5, and its spectacular camera make it a top choice for anyone ready to upgrade.
4. Intel 2nd Generation Core Processors:
2011 is the year of the fully integrated processor. Intel has done a total redesign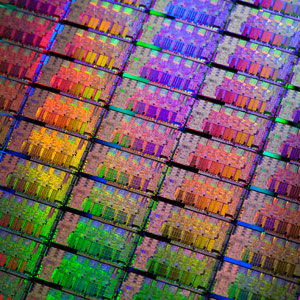 of their Core processor architecture, integrating graphics processing onto the CPU chip and seamlessly distributing tasks across processors to deliver a 40 to 50 percent increase in performance for tasks such as transcoding and gaming. Also, with Intel's Turbo Boost technology, individual cores can automatically
overclock themselves when multiple cores are not in use.
5. Apple iPad 2: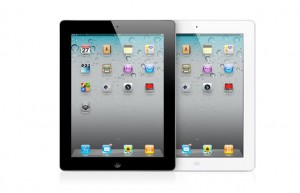 For those who seek 10-inch tablet, the thinner, very light, and faster iPad 2 can be considered. It's dramatically thinner, with front and rear cameras, FaceTime video chat, a faster processor, and 3G options.
6.  3D Vaio by Sony: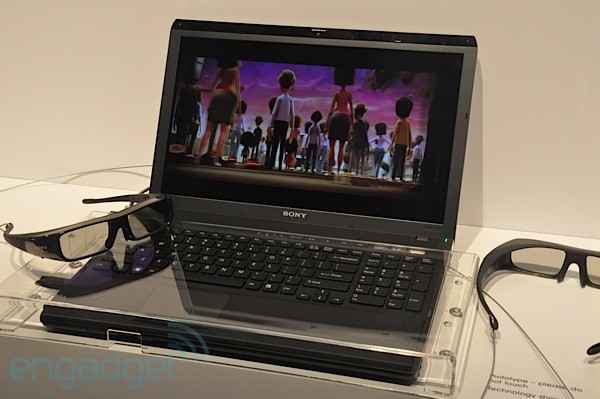 In order to be synchronize with BRAVIA glasses 3D laptop computer by Sony will boast of IR blaster. Lodged in F series chassis, the laptop contains display of 16", so it can also be used for PS3. For games and videos, this laptop comes up with 1080p 240fps display. You can upgrade it from 2D to 3D with Blu-ray drives. In order to retain crystal clear picture quality, 3D VAIO uses the same technology in BRAVIA TV, with Black Frame Insertion. 3D VAIO used sequential technology for HD display while utilizing shutter glass. With just one touch button you can change between 2D to 3D. So, 3D VAIO would be an 0utstanding electronic gadget of 2011.
7. Canon EOS Rebel T3i:
Rated by PCWorld as the best DSLR for under $1,000, Canon's Rebel T3i can be proven great for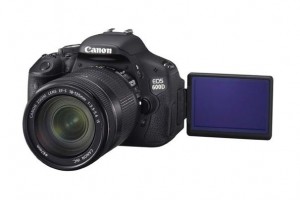 entry-level users. A 3-inch LCD flips out and swivels, and built-in flash control lets users trigger remote flash units without a separate wireless controller. Video capture is available at up to 60 frames per second, and there's a neat video snapshot function that automatically cobbles together short clips.
8. Samsung Galaxy Tab 7.7 tablet: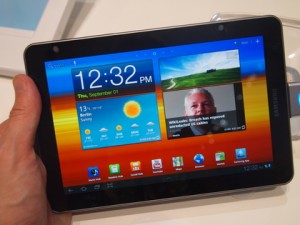 Sharing the Top 10 gadget honours with the Galaxy Note is Samsung's new Galaxy Tab 7.7 tablet, complete with a 19.6cm (7.7-inch) 1,280 x 800 WXGA resolution AMOLED display, a dual-core 1.4GHz processor and a
choice of 8GB, 16GB, 32GB and 64GB of storage. Throw in a microSD card slot and you'll be able to increase that to a phenomenal 96GB, which is probablyjust as well as the Samsung Galaxy Tab 7.7 offers 1080p high definition movie playback too. The Tab 7.7 also features the Android 3.2 OS with Samsung's TouchWiz user interface laid over the top.
 9. Sony Handycam HDR-TD10: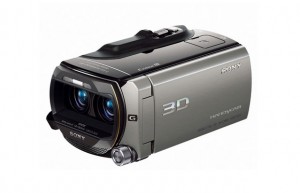 Seems Sony is determined to make 3D work. Shoot true 3D HD video with a device you can fully hold in your hand. If you want to see what you've just shot, you can view the 3D video on the screen without glasses.
Sony's Handycam HDR-TD10 is the first to sport two imaging sensors and two processors to match. The result is is 1920-by-1080 resolution video in each channel for 1080p 3D video playback. The HDR-TD10's 3D preview screen, which uses a parallax barrier to simulate depth, is a nice touch. If 3D does take off, it will be because of products like this.
 10. Lenovo IdeaPad U300/U400 ultrabooks: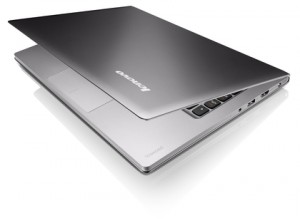 Ultra-thin PC alternatives to Apple's Macbook Air that meet or exceed specs set out by Intel. Available in luxurious U300 and U400 models, Lenovo's IdeaPads are milled from a solid block of aluminium and offer a choice of 33.8cm (13.3-inch) and 35.6cm (14-inch) displays, Intel Core i7 ultra-low voltage (ULV) processors and AMD Radeon HD5470M graphics. The Lenovo IdeaPad U300 includes 256GB of SSD storage, while the U400 offers a choice of a 256GB SSD drive or a 1TB hard disk. Battery life is pegged up to eight hours of 'productive use' and up to 30 days of standby time. The U300 and U400 are both available in a choice of Graphite Grey and eye-watering Clementine Orange colours.
11. Vizio Cinemawide LED LCD HDTV: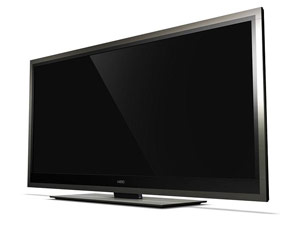 Sure, a typical HDTV's 16:9 aspect ratio might qualify as "widescreen" in some book, but for real cinephiles looking for a widescreen theater experience at home,
there's a still room for improvement—especially since many movies are shot at a wider aspect ratio. The Vizio Cinemawide LED LCD HDTV has a 21:9 aspect ratio—meaning
you can watch "CinemaScope" 2.35:1 movies at their native resolution, without black letterboxing bars. And, unlike other ultra-widescreen models we've seen in the past, these are actually slated to be released in the Uni-ted States.
12. Kodak EasyShare Sport Camera: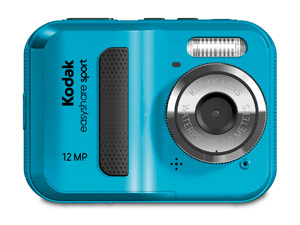 The gimmick-free Kodak EasyShare Sport has no built-in Wi-Fi, no automatic face detection and—surprisingly—no optical zoom. Instead, it's just a pocketable, reliable, waterproof 12-megapixel camera at a price (just $80!) that won't break your bank if you accidentally leave it by the beach.