You have optimized your blog with some best SEO plugins. You also update your blog regularly, and write guest posts on several blogs. You also comment regularly on other blogs to form relationships.
In short, you are working hard to optimize your blog by implementing popular blogging tips: Still there are some minor looking but important things you might be ignoring. If you take some time and try observing small things on some top successful blogs, you will notice that you are missing things which look common but they play significant role in your blog's success: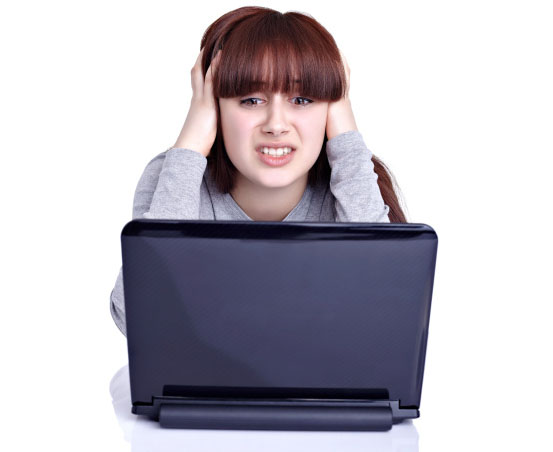 1. Missing Email Subscription
Are you serious, you don't want me to become your regular reader? Obviously, this is the first reason of disappointment. Often after I finish reading a great article on a blog, I look for an option to sign up for future posts if I am new to that blog, but many of new, promising blogs do not have configured email subscription. It may be laziness and perhaps many bloggers do not know the importance of email updates. Email updates remind your visitors to visit your blog again and prevent them for forgetting you. Email subscriptions help communicate with your audience regularly and keep the connection alive.
Use creative ways to encourage your visitors to subscribe to your email list. Many bloggers offer some free gift or eBook to encourage more visitors to subscribe. 'Ask and it will be given to you' – that's true in this case.
2. No About Page
You can never imagine the word 'Admin' being used to describe the owner or author on a successful blog. Visitors may want to drive to your About page to find more about you. Your About page is very important to build trust and engage readers. It shows your first impression to your visitors. Try to make your About page as more personal as you can, being comfortable to tell who and what you are. If you expose your bio/profile/photo publicly, readers connect with you faster.
Also be honest while sharing your details: Web users now-a-days are smart and can catch you lying easily.
3. There's No Way to Contact You
How many of you got frustrated when you wanted to contact a website's author and could not find ANY way to contact? Contact Us page is now considered as necessary and one of the most important parts of a blog, so visitors can provide feedback or ask you a question. Same as About page, it also builds trust and it is an effective way to show you as legit. Commonly, a contact page can have a form in which a someone can fill fields like name, email and message. A contact page may also show other ways to contact like address, phone numbers and also social profiles like Google+, Twitter and Facebook. The more information you put on Contact page the more real you will look.
To add a contact form in WordPress, there are popular plugins available like Contact Form 7 or Custom Contact Forms
Popup contact forms provide great ease to your visitors by which they can send you a message without leaving current page. Slick Contact Forms provides that.
4. No Way to Share Your Article
Social media has become an important measure for search engines to determine value of your content. While for visitors, it is fun to share interesting and useful content on Twitter, Facebook, Google+ and other social medias. There are many plugins available to integrate social media for a WordPress site just in a few minutes. Social sharing is the thing that is never going to slow down.
5. Popups
Any kind. Do I need to say more about this?
6. Your Writing Sucks
Are you a fan of A. R. Rahman's music like me? He is India's most creative and hugely popular musician. In an interview, he mentioned that he tends to make each of his album or project a musical-hit. He works hard on each single song of a project to make it memorable.
Content is King. If your writing sucks, it is worth spending more time and efforts on improving it. This might be painful and difficult at first: But this is important and if you miss this, all other good things on your blog are useless. Do not tend to write away a 300-500 words posts in half an hour. Do your research and take more time to write a post.
Make your each post a masterpiece, even if it takes several hours or even days. Instead of writing all post at once, often it is helpful approach if you keep spending some time everyday for a post for some days. This will improve quality and you will keep discovering many ideas to improve your post.
7. You Are Not Interesting
Are you writing on your own blog like you are going to submit to an article directory? A visitor will not bother to come again if your writing is boring. I have seen some bloggers use their creativity such a way that even boring technical subjects become interesting by their writing style and you cannot stop yourself reading the post. You can also develop such creativity by practice.
8. You Are Not Talking to Your Readers
Do you talk with your readers in your post? Write like you are personally communicating with your readers. By using the word 'you', you build a relation with them and make them feel connected to your post. Italicize words and ask questions to your readers; that way you will keep them hooked to your writing.
Bloggers who talk with their readers get more popular and create more interest in their writing.
Posts with conversational writing mentioning 'I' and 'You' tend to be interesting to the reader. Also, frank and honest posts sharing author's personal life experiences and with funny tone seem to be more personalized.
9. You Are Not Quoting Examples
You can make your posts interesting by giving real examples. Do you remember your teacher who used to teach something by giving some interesting example and you had fun learning a hard, boring thing easily?
10. You are Shy
In marketing, it is often said that you need to be shameless and fearless to succeed better, provided that your product is great. The same thing is true for building relations too. If you are proud of your content, never be shy to share it and ask people to share it. Same with contacting and emailing people to promote your blog.
11. You Hesitate to Spend on Your Blog
If you are seriously passionate about blogging, you might need to spend money on your blog for various things: A theme or premium WordPress plugins or any other services like email alerts, designing, SEO or even promotion. You may also consider sponsoring an event and this could give a great boost to your traffic. You should not hesitate to invest on things which may help your blog succeed.
12. It's Hard to Find Things I am Looking For
Navigation plays an important part for a great user experience. Make it easy for visitors to find posts on your blog easily. Design a good menu containing categories of posts on your blog. Keep the search box on the top, so visitors can easily find whatever they are looking for out of hundreds of posts on your blog.
You may also consider providing a sitemap listing all posts/pages of your blog. It is great to provide a list of your popular posts so that visitors can know what you write about and how valuable content your blog provides. This way, a visitor may become a regular visitor easily.
13. You Are Not Helpful
There are so many bloggers who helped out people and quickly became popular. When you try to help others, you learn lots of things. And you also get back other's help and appreciation. You can also build an audience by giving away freebies and working for free. Freely helping others gives you the real popularity. Praise from others' mouth is the free and still more effective advertisement than paid one, because in paid advertisements, you praise yourself.
A blogger who tends to help the readers, beyond traffic and money wins hearts in no time. Along with helpful posts, when authors spend (or invest!) some time to respond to readers in comments or emails, they leave lasting impression on reader's heart.
14. You are Absent From Social Media
By use of social media, you can generate a lot of attention and popularity. Instead of only sharing your own links, share other's contents which you find helpful on Facebook, Google+ and Twitter. If you appreciate others, then only people will do same back to you.
Join communities related to blogging or your niche and share interesting things. Also comment regularly on other's post by admiring and helping them. "Be interesting" is the key to success and popularity on social media.
When I am writing on this topic, I can first remember name of energetic and inspiring Ryan Biddulph who everyday keeps sharing a lots of links of useful articles with words of praise. This way, people will notice you quickly.
15. Your Posts are Too Short
A short post means you have nothing much to say. A post less than 500 words shows lack of passion and in-depth knowledge. This also shows that you are not working hard for your blog. If you have seen article directories, they contain such types of posts with very short length and they are there for selfish purpose of back-linking only.
Writing in-depth posts does not mean that you should fill the page with a lots of boring text anyway. Om Malik of GigaOM once said, "If you can say something in 1000 words, you can say it in 500 words as well." Take a look at this post itself: It is a little longer but I have tried to shorten each topic by trying to say much in as few words as possible.
16. You Post Once a Month
Search engines and visitors will love if you are consistent to update your blog regularly with fresh content. It is true that high frequency of quality content can attract more visitors. The more often you update your blog, the more often search engines will crawl it. There are so many views on how frequently you should blog but most experts advise to post at least once a week. It is ideal if you can write 2-3 posts per week but not compromising with quality of the content. If you do not have enough time for writing, you can also invite guest posts on your blog.
17. You Don't Care About Spellings and Grammar
Poor language = poor content. Bad grammar and spellings can never make "Quality" content. Posts which are not proof-read means you are careless about your blog. Perhaps you have even seen bloggers writing intentionally in chat language like "i", "u", "lol", "thanx", "!!!!" etc. That only makes the post look rubbish. I see many Indian bloggers not using proper casing in sentences. Even great bloggers take time to re-read and review their own posts before publishing, and too busy people hire proof-readers.
18. Your Post Titles Are Not Unique
Title of your post is as much important as your entire post itself.
Title is the first important element of a post that actually leads someone to come to read your post. Write a catchy and interesting title that should make the reader curious. Avoid using a common title which has been already used thousands of times.
To make a great title, you should put some efforts. It might be a little painful at first- but it pays when your post is being shared over social media and other websites.
Write about 10-15 different variations for your title. Search yourself for the similar suggestion on search engine. This should help you to choose a best unique title for your article.
19. Too Many Ads
You have right to earn from your hard work, but there is a fine line between monetization and annoying your visitors by putting too many ads. Visitors come for content and not to see ads. The practice of adding too many ads is disrespectful and spammy to your readers. Try moderately using the ads in the way they blend in the content of your blog; that will save your blog from looking ugly. And be sure to avoid using popup ads- they are enough to stop your readers from coming.
20. Design is Not Reader-Friendly
By a good design, we do not mean great graphics and fancy colors. In fact, simple themes are more readable and thus they become more successful! For a blog, a good design is not necessarily 'beautiful', but it has:
1. Good contrast between background and text. (Preferably dark text and light background)
2. Fonts are easy to read and has enough size.
3. Background (image) is not screaming to a reader.
4. Layout is focused to article content and not ads.
Thus, a layout which is more reader-friendly, works great for a blog.
21. Your Blog Loads Slow
Neither visitors nor search engines like a slow loading site. Everybody now knows that speed of loading is a very important part of SEO. There might be several reasons for a slow site, but major are:
1. Your hosting provider: Switch to a better, reputed hosting provider.
2. Avoid Shared Hosting: Move to using a dedicated server if you have huge number of visitors.
3. Avoid Too many plugins: Avoid unnecessarily using too many WordPress plugins. Use reputed plugins, because it is the poor code which slows down.
Also, use pictures and media in organized way to avoid  slowing down.
22. You Don't Care to Reply to Comments and Emails
When your visitors take time to write a comment or email you, they deserve your attention and a reply. Replying to comments will also keep your visitors engaged on your post and they will be encouraged to read and comment more on your blog. Your visitors will feel good if you reply to their comments and emails. You stand out of thousands of other bloggers when you reply to emails. Many people might have learned this from Neil Patel. He spends a lot of time reading and replying to almost all comments and emails on his blog. That is the major reason of huge numbers of comments he gets.
23. Your Blog is Not Personalized
Personalized blogs become more successful and connect faster to readers' hearts, no matter what is the blog's niche or topic.
A one-man army blog (or only certain number of authors), if it has good content, directly connects reader's mind– even if updated only once a week. A blog with huge, daily, useful post updates by many, multiple authors can't do the same magic. Though no offence to guest-blogging, most guest posts seem to be 'selfish' with prime purpose of link building instead of truly helping readers! Isn't it?
Conclusion – Write for Your Readers, Not Search Engines
Successful bloggers never think about stuffing the post with keywords: They write keeping the readers in mind.
Many bloggers make mistakes, but the great thing is that those mistakes teach all things. And even successful people learn about success the hard way.
Have you faced anything your visitors hated on your blog? Anything you fixed and made your blog more awesome? Please comment and share!