I still can't believe my lovely mom is no more with us. I still see her everywhere, I miss her every moment. I realized that losing one's mother is life's most difficult, most unbearable experience.
She suddenly passed away after short illness, on 3rd December- the most horrible day for us. All efforts to save her failed and I know how my dad struggled to save mom by any means.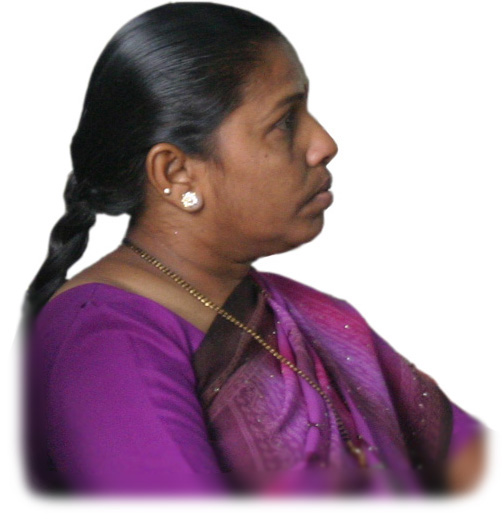 Yes, it was very shocking for me, my family, relatives, neighbors and friends. Most could not believe it happened. Like every mom on the earth, my mom was an amazing mom: She was a wonderful personality. I was very sad why this happened to her. Exactly one month ago, on 3rd November, we just celebrated Diwali very happily and nobody even imagined this would happen. Mom was 51 and was going to complete 52 years after one month of death. She was born on Tuesday (2nd January, 1962) and the day she passed away was also Tuesday.
It would take a whole book to write about mom's sweet memories, but I am too upset, I cannot write more now.
Rest in peace, Mom! I see you everywhere.
"Every time that I smile,
Every time that I sigh,
I think of your face,
And a tear escapes my eye.
You were my world,
My inspiration and my heart,
But when you left me,
I thought I would fall apart.
I'll make you proud mom,
I'm going to fulfill your wish,
You're going to see me and smile,
That's a daughter's promise."
(-Allie B. Quaglieri)