Microsoft recently released Windows 8.1, also known as 'Windows Blue'. Unlike every time, this Windows update is not only a security fix or only 'service pack', but this time Windows 8.1 has come with many new features.
Whether you loved it or hated, Windows 8 was the major departure from Microsoft's past interfaces and user experience. Read these Windows 8 tricks if you didn't like Windows 8 and want to make it a fun experience!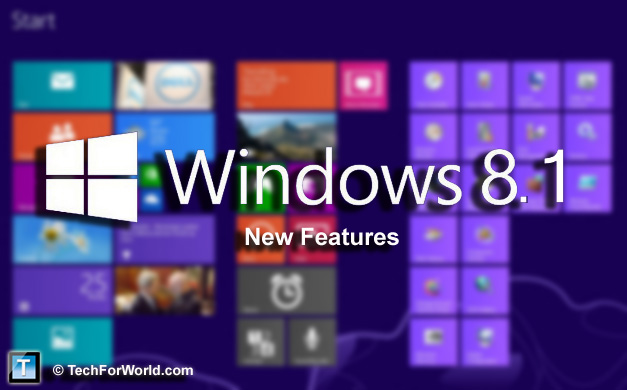 Here are Windows 8.1 new features you will like:
1. The Start Button is Back
The Start button is back in its new avatar as 'Start Tip' at the bottom left of the screen. Of course the new start button does not allow you to access that old classic start menu, it will only show you the Start screen which you can see by pressing Windows key.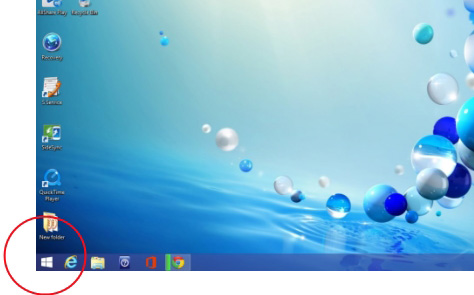 If you right click on it, you will find more useful options. While clicking and holding the Start Tip will show you system preferences menu.
2. Improved Multi-Tasking by Snap View
Earlier in Windows 8 you could snap two windows side by side, but Windows 8 allows you to snap as many windows as you wish. Depending on resolution of your monitor, you can snap 3 to 5 windows together. Thus, you can operate multiple applications at a time.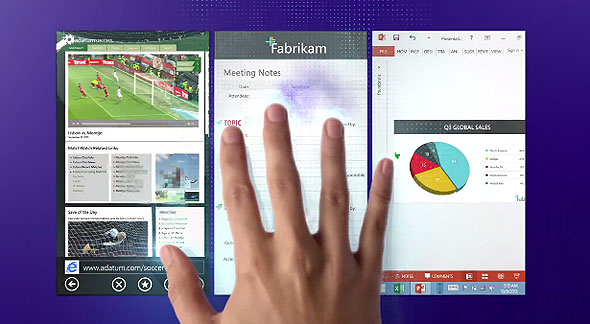 3. Search
Windows Search feels now more powerful. When you are searching for anything in your computer, along with searching it in your system, Windows will also show results or media from web through Microsoft's Bing search engine. This way, you can search anything, anywhere using your desktop.
Tip: To search for any program or file, simply press Windows key to see Start screen and start typing.
4. Single Login for SkyDrive, Skype
SkyDrive and Skype come in-built with Windows 8.1, and not only that, you can login to SkyDrive and Skype by just using your Microsoft ID.
Windows' old Messaging app is now replaced by Skype.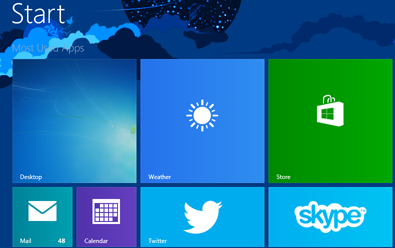 5. Boot Windows Straight to Desktop
Windows 8.1 allows a setting to start your computer directly to Desktop, bypassing the new tile-based Start screen.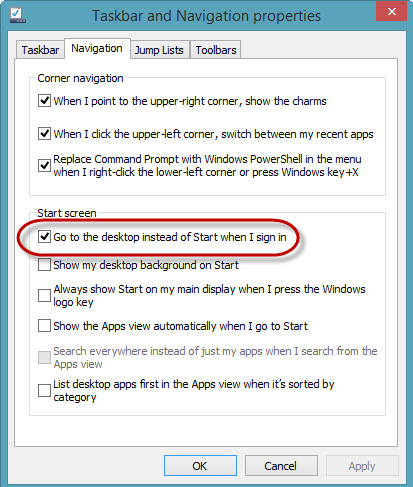 This feature was seen in Windows 8 preview version and later dropped in final release! Now in Windows 8.1, you can choose the setting in Taskbar properties.
6. Updated Applications
Some in-built apps like Mail (Outook), Messaging, People, Calendar, Windows Store are now having better display layout in Windows 8.1.
7. Improved SkyDrive and Data Sync
Microsoft's native cloud storage system, SkyDrive is now more integrated to the Windows. You can sync your files or images in your system with SkyDrive so they can be accessed on other devices as well. You can also save apps and web bookmarks ('favorites') on SkyDrive.

8. Better Customization of Tile Screen
You can choose from 4 different sizes of tiles. Also, you can group number of tiles together and name them.
How to Upgrade to Windows 8.1
If you already have Windows 8, this 8.1 is a free upgrade for you, else you need to spend if upgrading from old OS or buying it fresh.
From Windows 8, you can choose to upgrade from Control Panel -> Windows Update. Even if automatic updates are enabled, it is good to make sure that you have everything latest on your system. Though Windows will keep your files after upgrading, it is recommeneded to backup your documents and files.