Here is a list of most recommended and all-time essential software downloads for your Windows PC. Especially when you are having a fresh Windows computer, you will find this guide helpful and it will serve as a check-list to install programs. Be assured that all the links and download locations are of official publishers and are safe to download.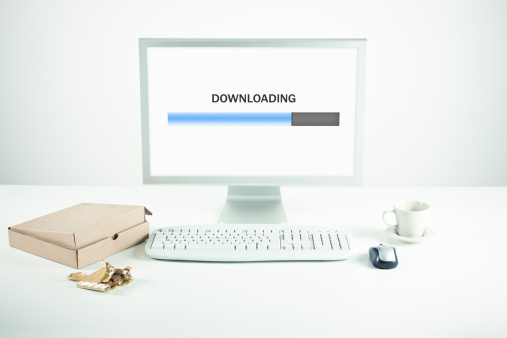 System Tools and Utilities
CCleaner: Automatically clean up all history and temporary files and get a fresh feel on your Windows PC. Update: Please be careful while using some of the tools in CCleaner (like Registry repair), we have found many reports about CCleaner corrupting Windows! Personally, after a bad experience, I avoid using this dangerous utility and prefer to manually clean up files.
Advanced System-Care: Check your Windows computer for problems/errors and fix them automatically.
WinRAR: Compress and decompress files, this program supports all types of formats.
Orion File Recovery Software: Recover and undelete lost files from your computer's hard-drive, USB flash drive or memory card. Free of charge.
DriverMax: No more searching for rare drivers! Automatically check for missing drivers or driver updates for your computers and install them.
Nero BurnLite: Do not want to spend on Nero Express? Here is the free, basic version of Nero CD/DVD burning software.
Rufus: Easily create bootable USB drives which you can use to install Windows 7 or 8.
Internet & Downloads
Google Chrome: World's most popular browser.
Mozilla Firefox: Another leading, old and stable browser.
Adobe Flash Player: Flash player is required to play videos (scuh as YouTube) and many other media on your browsers.
Internet Download Manager: Download files fast, and continue broken downloads. This program contains no adware or spyware unlike Download Accelerator Plus, that made it most popular.
uTorrent: Small-sized but efficient and feature-packed BitTorrent client to download Torrent files.
F̶i̶l̶e̶Z̶i̶l̶l̶a̶ ̶F̶T̶P̶ ̶C̶l̶i̶e̶n̶t̶: E̶a̶s̶i̶l̶y̶ ̶u̶p̶l̶o̶a̶d̶ ̶a̶n̶d̶ ̶d̶o̶w̶n̶l̶o̶a̶d̶ ̶f̶i̶l̶e̶s̶ ̶o̶n̶ ̶F̶T̶P̶ ̶w̶i̶t̶h̶ ̶u̶s̶e̶r̶-̶f̶r̶i̶e̶n̶d̶l̶y̶ ̶i̶n̶t̶e̶r̶f̶a̶c̶e̶.̶ No longer recommended! Avoid using FileZilla for these reasons.
Multimedia
VLC Media Player: World's best ever and most popular media player which supports almost all types of sound and video formats.
Any Video Converter: Powerful free program to convert any video format to any format, supports all kinds of formats including those used in Apple and Android devices! Another great alternative Freemake is my personal favorite.
Virtual DJ: You just need your computer and an MP3 playlist to become like a professional DJ!
Communication
Skype: The most popular video and voice calling software.
TeamViewer: The best program to remotely handle a computer easily with full controls, or hold a virtual meeting with multiple participants.
Documents
Foxit Reader: Best, fast and free PDF reader software.
PDF To Word Converter: Convert PDF files to Microsoft Word format, free utility.
PDF Creator: Freely and easily create PDF files.
Notepad++: A popular file editor which provides you the features which Windows Notepad is missing like editing multiple files in tabs, searching through files. It is also useful for software and html writers, because it shows different text colors depending on programming language.
Apache OpenOffice.org: If you do not want to spend on Microsoft Office, this suite, supporting Microsoft Office (Word, Excel and PowerPoint) documents, will serve as a good alternative.
Education and Learning
TypingTest: The best software available so far to learn typing. Recommended to learn fast operating of computer for ease and save your time.
Development Tools
IIS: It is recommended to install Microsoft Internet Information Services from your Windows installation DVD. If downloading, make sure to check for compatible IIS version with Windows version you have.
SQL Server Management Studio Express: A free, easy-to-use graphical management tool for managing SQL Server Express Edition. Check for compatible version before downloading.
JAVA Runtime Environment: JRE provides the libraries and other components to run applets and applications written in the Java on popular browsers.
Microsoft .Net: .Net is essential to run programs written in Microsoft.Net. Though it already comes installed with latest Windows version, you can also download its latest version easily.
Last Updated: March 9, 2014
(Image credit: Getty Images)